Although running a non-profit organization is different from running a for-profit company in many ways, when it comes to marketing, the approaches are very similar. You still want to attract customers, even if you aren't concentrating on generating a profit, and in cases where a non-profit organization seeks memberships, such an organization will need to market to individuals and groups in order to attract and retain new members. Thankfully, the Internet offers a variety of ways to market a nonprofit organization quickly and easily. Below are four ways to utilize online tools to market your non-profit organization:
SEE ALSO: 5 Ways Your Association Can Boost Non-Dues Revenue
1. Track Trends on the Internet
Social media has opened up a number of innovative channels through which non-profits can market themselves, but one of the most powerful tools available today is the ability to monitor trends on the web. Often times, a particular news story will grab the attention of a large swath of social media users, and as they comment on or include hashtags about a certain event, social media sites will provide users with information about what people are talking about. To use this to your advantage when marketing your non-profit organization, keep a close eye on what's being talked about and then design your marketing content around that event.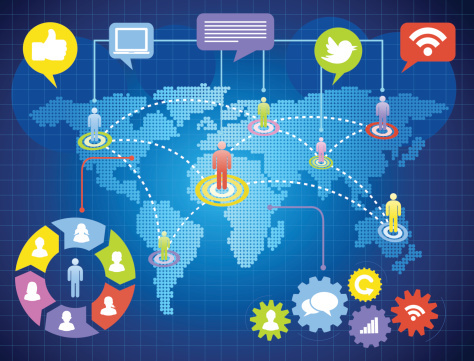 2. Break Things Down by Segment
Another way to use the Internet to market your organization effectively is to break down your email list into segments. For example, you could have one list for subscribers to your site's blog, another one for regular donors, and another for one-time donors. From there, you can craft customized email newsletters and content to be sent out to these different groups. This method allows your organization to deliver targeted messages that speak to the various personas instead of sending out one blanket email that may turn away the people you need to be targeting.
3. Get to Know the Best Times to Engage
An important consideration when marketing your organization is when to engage. While there are plenty of studies available to show when certain demographics are more likely to open email, click on links, and share social media posts, it's also a good idea to do your own research. Many of these studies are broad in scope and may not pertain directly to your customers, donors, and other in your user base. As a result, take some time to compile your own research through experimentation in order to see when people are most responsive to your content and then focus on those times.
4. Let RealMatch Handle Your Recruitment
When it comes to recruitment marketing, you could spend days, weeks, or months trying to find the best way to market your organization to potential employees or volunteers, but RealMatch, a provider of superior job board platform solutions, can make the process effective and streamlined. Using RealMatch's job board platform, your organization can have the ability to reach qualified individuals, stand out from other job board sites, and generate sustainable revenue to allow your non-profit to keep on its mission. To learn more about how RealMatch can help, visit www.realmatch.com.