Freelancer, temp, solopreneur, 1099, contractor, consultant, free-agent: there are as many words for gig economy workers as there are industries that use them. While gig workers practice diverse trades and are not always easily identifiable in surveys, according to the Bureau of Labor Statistics, they are similar in how they source their work and earn income.
Considering the extensive variables in industry, geography, and generation; organizations and recruiters looking to source freelance talent are wise to use a variety of talent acquisition strategies to reach them. These will be entirely different than those used to recruit full-time employees.
Industries with the Most Independent Workers
While it can be difficult to quantify exactly how many gig workers are out there, according to the BLS 2017 Occupational Outlook Handbook, some industries seem to attract a higher concentration of them. Based on this data, one could surmise that you would find more freelancers in the following occupations:
Arts & Design: Graphic designers, fine artists, fashion designers, musicians, and people working in crafts or aesthetics who tend to do commissioned, one-off projects or sell their art as their primary source of income.
Computers & IT: Programmers, web/app developers, and software developers who build websites or technological infrastructure for businesses or organizations. Most freelancers will serve multiple smaller enterprises.
Building & Construction: Skilled and unskilled manual labor which may include construction, contracting, painting, roofing, stone masonry, and carpentry, most often for homeowners or small businesses, as an individual or as a subcontractor.
Transporation & Delivery: Driving cabs such as through apps like Lyft or Uber, running deliveries through apps like Postmates, or any number of gig-based transit jobs.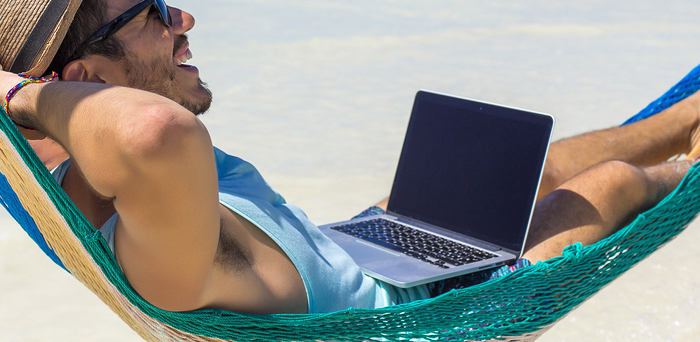 Why White-Collar Workers Love the Gig Economy
The gig economy remains controversial for many reasons. As stated in a 2017 opinion piece in The Guardian UK, some of these jobs can be precarious and low-paid, creating unreliable income situations for those who are less skilled, less professionally experienced, or just getting started as independent contractors. However, many college-educated corporate professionals are finding that the gig economy presents a unique opportunity for independent consulting — affording them freedom, flexibility, and unique career advancements that one doesn't usually see in a 9-5 work setting.
According to a recent post from The Muse, a few reasons why more highly-skilled and experienced workers are trying freelance work include:
An opportunity break free of the "corporate ladder" and move their career in any directions they like rather than linear "upward" advancement that may be less fulfilling.
Freedom to choose which projects they work on and with whom they work based on interests and professional relationships.
The ability to network with a more diverse group of people including more senior individuals.
The chance to quickly become a subject matter expert in their field — building a reputation on their own merits and avoiding the "office politics" that can impede growth in traditional, 9-5 settings.
The Beauty of "Try Before You Buy" for Hiring Managers
Most recruiters and hiring managers are quite mindful of their talent acquisition KPIs and how crucial long-term retention is in measuring hiring success. Besides saving the overhead of office space, salary and benefits often needed for full-time, W-2 employees, many hiring professionals are realizing that an additional benefit of engaging with freelance workers is the ability to assess skills and cultural fit before bringing them onboard for a full-time engagement.
The ability to essentially "try" employees before you "buy" them for a company is cited in a 2017 Forbes article that lays out several mutual benefits of gig work for both job-seekers and organizations. For recruiters, this is great news — helping them to avoid expensive hiring mistakes that can damage both their organization's effectiveness as well as their own reputation.
Sourcing Strategies for the Gig Economy
Now that we've delved into what kind of workers are currently active in the gig economy as well as what motivates them, let's talk about how recruiters and hiring managers can leverage it to their advantage.
As a corporate recruiter or anyone else involved in defining sourcing strategies, you'll first want to understand the psyche of today's gig worker. As mentioned previously, gig workers come from an array of backgrounds. While some enter into independent work due to necessity such as a change in their industry or a sudden job loss, many are actively interested in maintaining their independence and freedom to work on their own terms.
Remember that your employer branding will be an essential element here, as you'll have to approach it differently than you would for full-time, in-house employees. Use your team's marketing prowess to create a talent brand that taps into gig workers' desire for meaningful work, which is something that, according to Harvard Business Review, also carries a lot of cross-generational caché.
The Need for Automation
Beyond understanding the benefits of utilizing gig workers and how to appeal to them, recruiters are wise also to consider other ways in which they can make their jobs more manageable. Much like 2017, 2018 is projected to be another year in which hiring managers will be expected to hire more people on a limited recruiting budget. While it's quite clear that freelance talent is an effective way to reduce costs and overhead, automation of routine recruiting tasks is also essential for those looking to stay competitive and focus as much on building future strategy than executing day-to-day minutiae.
Subscribe to Recruitment ADvisor now to stay up-to-date on the latest recruiting news.