A new Pew Research report on the newspaper industry confirmed what a lot of people already believed. The 2015 year wasn't great, but there were some encouraging moments that might be indicative of future industry trends. Readership was down, and so were advertising dollars. That was across the board. But as many have predicted over the past several years, digital still showed some gains. Newspapers haven't performed as well as anyone would hope. But experimentation with organizing and ad focus still offers some hope for the future.
Newspaper Audience Fell
The 2015 numbers showed a decline in newspaper readership overall, and print was the major culprit. Although more people read newspapers in print, those numbers dropped steadily. Mobile showed signs of improvement, but not as fast as print readership decreased. That accounted for the 7 percent fall in across-the-board average weekday circulation reported since 2010.
Both weekday and Sunday circulation dropped, both primarily due to the lower popularity of print. But digital rose in both areas. For weekdays, there was a 2 percent increase. And on Sundays, digital improved by 4 percent. Those numbers were still not enough to offset lagging print numbers, but at least they were perhaps a good sign.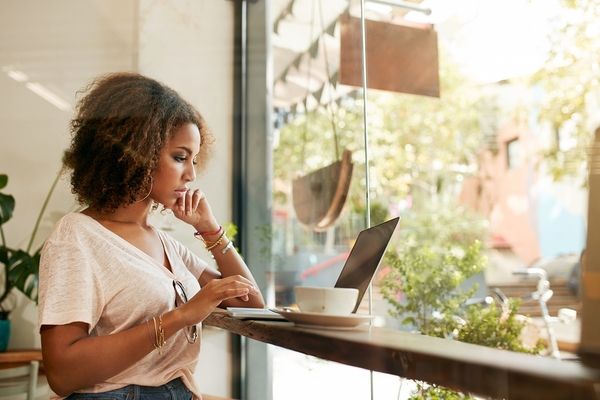 People who only reach a digital newspaper website once in a while can't be measured accurately.
Digital was Up but Print was Still Bigger
Although print keeps going down and down, it still makes up the largest demographic of newspaper readership. Pew explains that in 2015, print accounted for 78 percent of weekday readership. And on Sunday, the number spiked to 86 percent.
Further, more people who read a newspaper in print only read it in print. As much as 51 percent of people who read print newspapers at all never chose digital over a hard copy. But the trend in print-only keeps decreasing. In 2011, 62 percent only chose print. And in 2012, the number had dropped to 59 percent. As for digital, 5 percent only used a desktop computer to access a newspaper website while 5 percent read it using a mobile device. People who used desktop and mobile made up 7 percent of the digital readership.
Ad Revenue Numbers were Misleading
"Advertising revenue sees its biggest drop since 2009," says Pew. That's not exactly encouraging, as the loss amounted to 8 percent. There was a 15 percent drop in 2008 and a jarring 27 percent drop in 2009. But those were recession years. What's interesting, and can be misleading, is that 1/4 of advertising came from digital in 2015 and that number was up overall. But it still paled in comparison to the volume of print advertising, even though it continued on its downward trajectory.
As for individual publications, digital was all over the place. Tribune reported a 6 percent decline, and Gannett had a 5 percent drop. But at Lee Enterprises, digital was up 7 percent and the NYT had a bigger gain of 8 percent. The prevailing theme, however, was the persistent drop in print advertising. Every publication reported a loss.
Consolidation Became the New Normal
The 2015 year was a time of mergers, buyouts, and consolidations, says Pew. E.W. Scripps and Journal Communications became one, and then they were bought by Gannett. Gannett had only recently become a standalone publication but went on to buy 11 more newspapers that year. It currently has its eye on Tribune publishing, but Tribune is resisting the buyout.
Other buyouts stayed a bit more under the radar. Gatehouse Media bought the Las Vegas Review-Journal, which was a scandalous event that ended with editor Sheldon Anderson resigning in protest. The New York Daily News wanted to be bought, but their total debt was so high that no one was interested.
Mobile Showed the Most Growth
Last year continued the trend of more readers using a mobile device. Mobile unique visitors rose across most of the top newspapers in the country, and the average time spent per visit rose for about half of them. Conversely, desktop showed a drop in traffic. More than 1/4 of them experienced a 10 percent decrease.
Mobile traffic was higher than desktop, but the amount of time desktop users spent at a newspaper website was higher than mobile. Pew explains that those findings parallel Internet use in general.
No one expected Pew to produce a glowing report with gains on all fronts. Newspapers still struggle with staying afloat and finding the right balance, and 2015 was filled with organization shifts and advertising experimentation.
The growth of digital in general and mobile in particular has probably been the most predictable of all results. As publishers watch print readership and advertising steadily fall, digital wobbles a bit but keeps climbing up.
The state of American newspaper publishing might continue to be unstable, but it has never been more interesting.
Subscribe to Recruitment ADvisor today, and we'll deliver more articles about this and other relevant topics to your inbox.